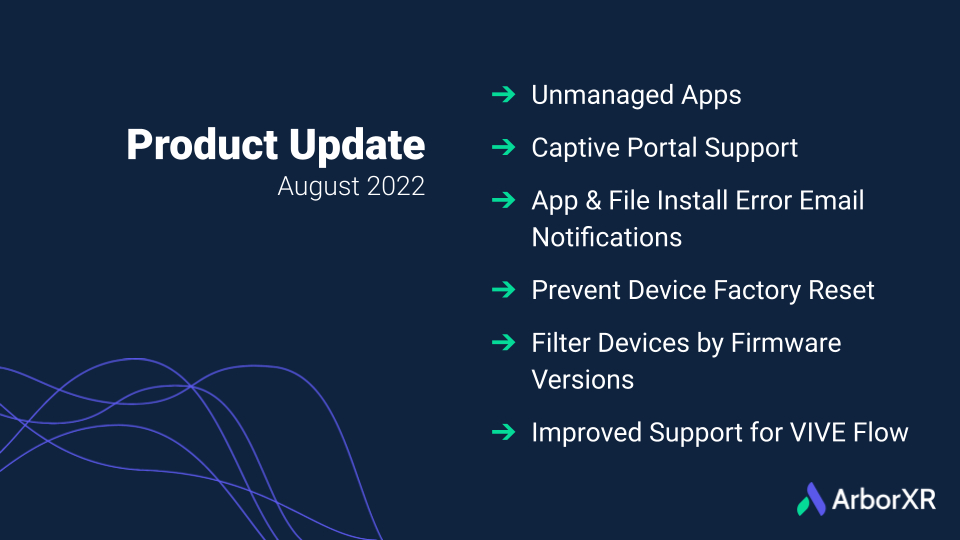 DATE:

AUTHOR:

The ArborXR product team
Web Portal
Client App
Home App
August 2022: Robust new features, including improved support for unmanaged apps and captive portal support!
DATE:
AUTHOR: The ArborXR product team
We've got some fun & exciting updates to share with you!
---
Improved Support for Unmanaged Apps
Easily add pre-installed or store-downloaded apps (i.e. unmanaged apps) to ArborXR Home, or designate one as the kiosk app, in a self-serve manner.

Learn more here. 
---
Captive Portal Support for Pico and VIVE Devices  
As part of ArborXR Home's Wi-Fi settings, if captive portal authentication is required, the device's native browser will automatically launch with the captive portal authentication page loaded. Upon authenticating, users will automatically be directed back to ArborXR's Wi-Fi settings. 
Learn more about captive portal behavior here.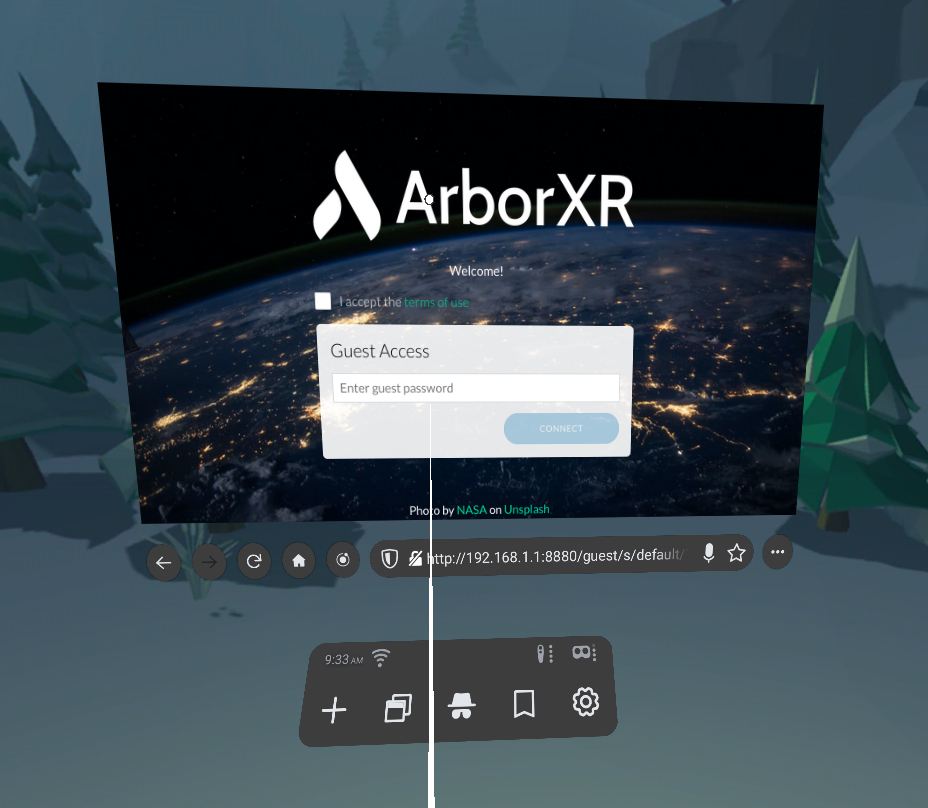 ---
 App & File Install Error Email Notifications
Within Account Settings, there is now the option to opt-in to receiving app and file install error email notifications. This is especially useful for those remotely managing a large deployment of devices where visibility on failed installs is critical so that a reinstall can be attempted. 

Learn more about opting-in to install error email notifications here.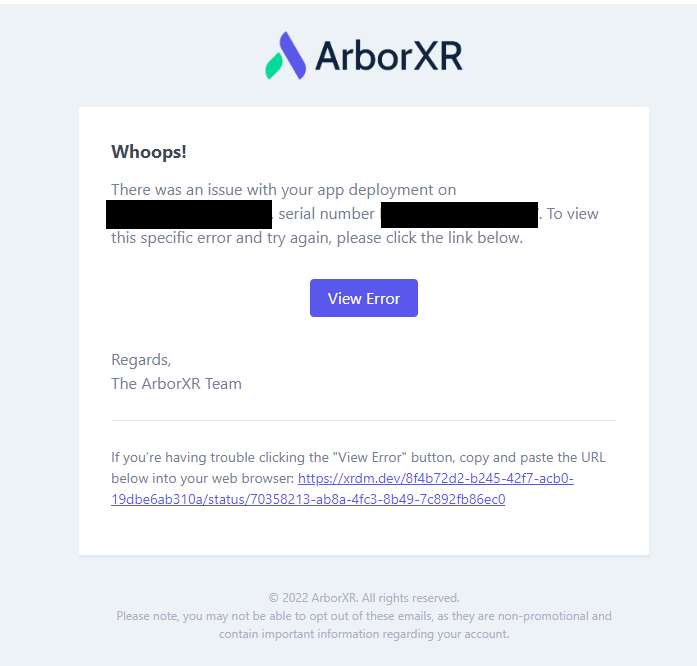 ---
Prevent Device Factory Reset
Prevent users from factory resetting the device locally via the device's stock settings. This will ensure that only admins will be able to factory reset devices remotely via the ArborXR web portal.

Learn more about preventing device factory resets here.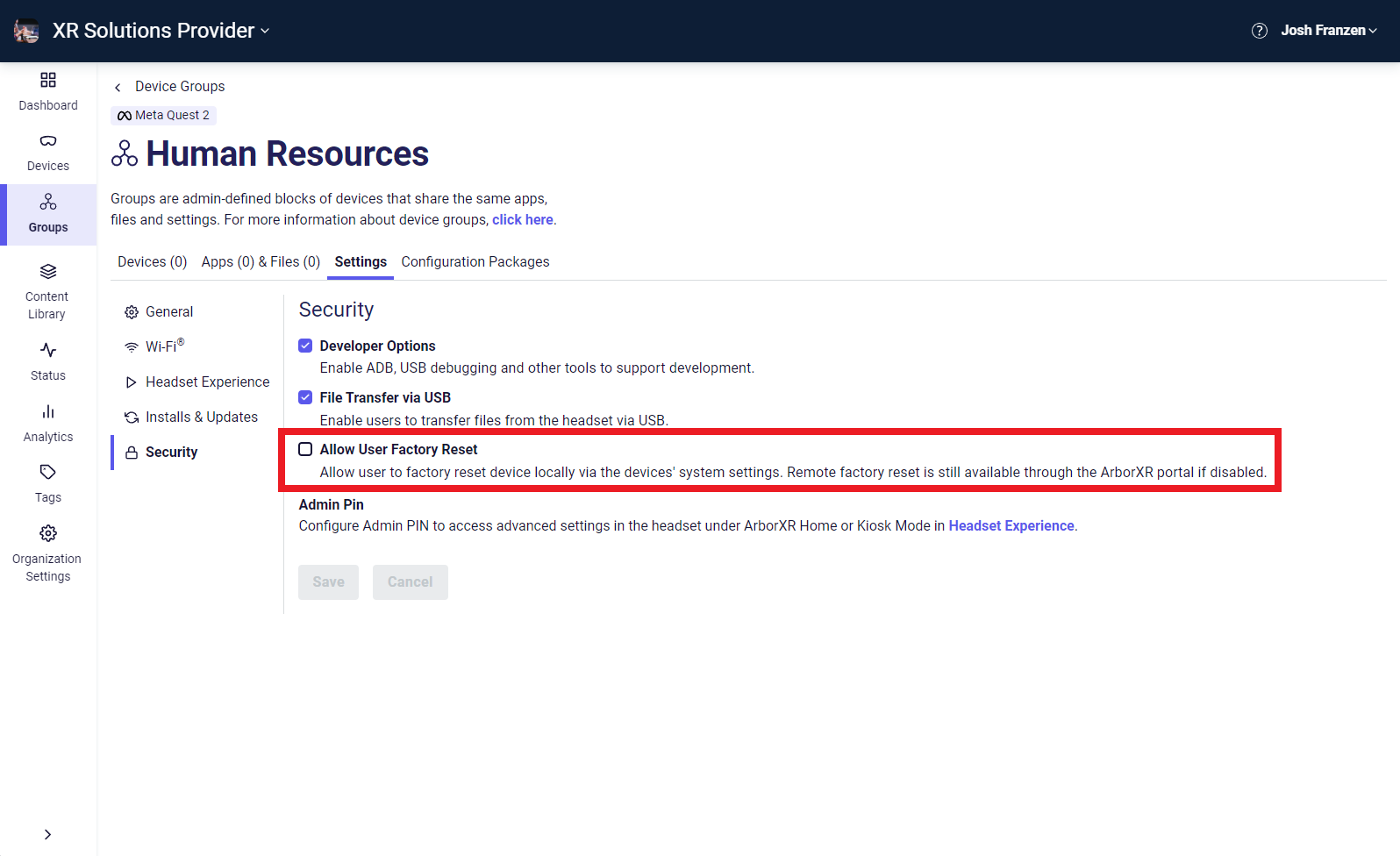 ---
Filter Devices by Firmware Versions
Filter devices in the Devices page by firmware versions in addition to tags, device type, client app versions, ArborXR Home versions, and last seen date range.
---
Improved Support for VIVE Flow
While the VIVE Flow has been supported by ArborXR since its launch, several adb commands were required to be run as part of the initial device setup process. With this improvement, ArborXR's Device Setup App will automate the running of these adb commands, thereby enabling a one click setup flow. 
---
Here is what you can look forward to next: