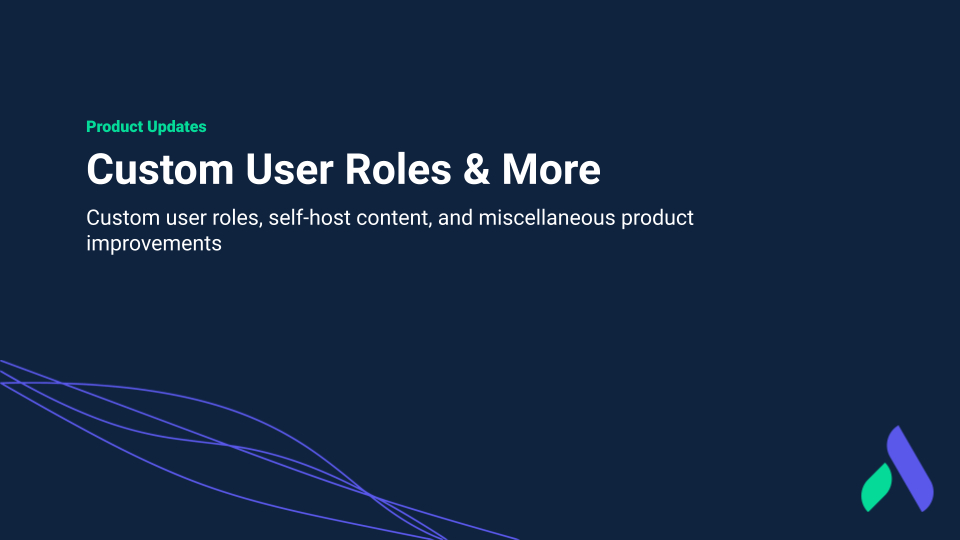 DATE:

AUTHOR:

The ArborXR product team

RELATED ROADMAP ITEMS:
Custom user roles, self-host content, and miscellaneous product improvements
DATE:
AUTHOR: The ArborXR product team
Custom user roles
We have expanded on our user roles:
Permissions assigned to Admin and Member roles can now be configured.

Additional roles can be created and ArborXR offers a CRUD (create, read, update, and delete) system for each. For example, you could create a new role called "Billing" and assign this role the permission to manage billing but nothing else.
Learn more about how to create custom user roles here.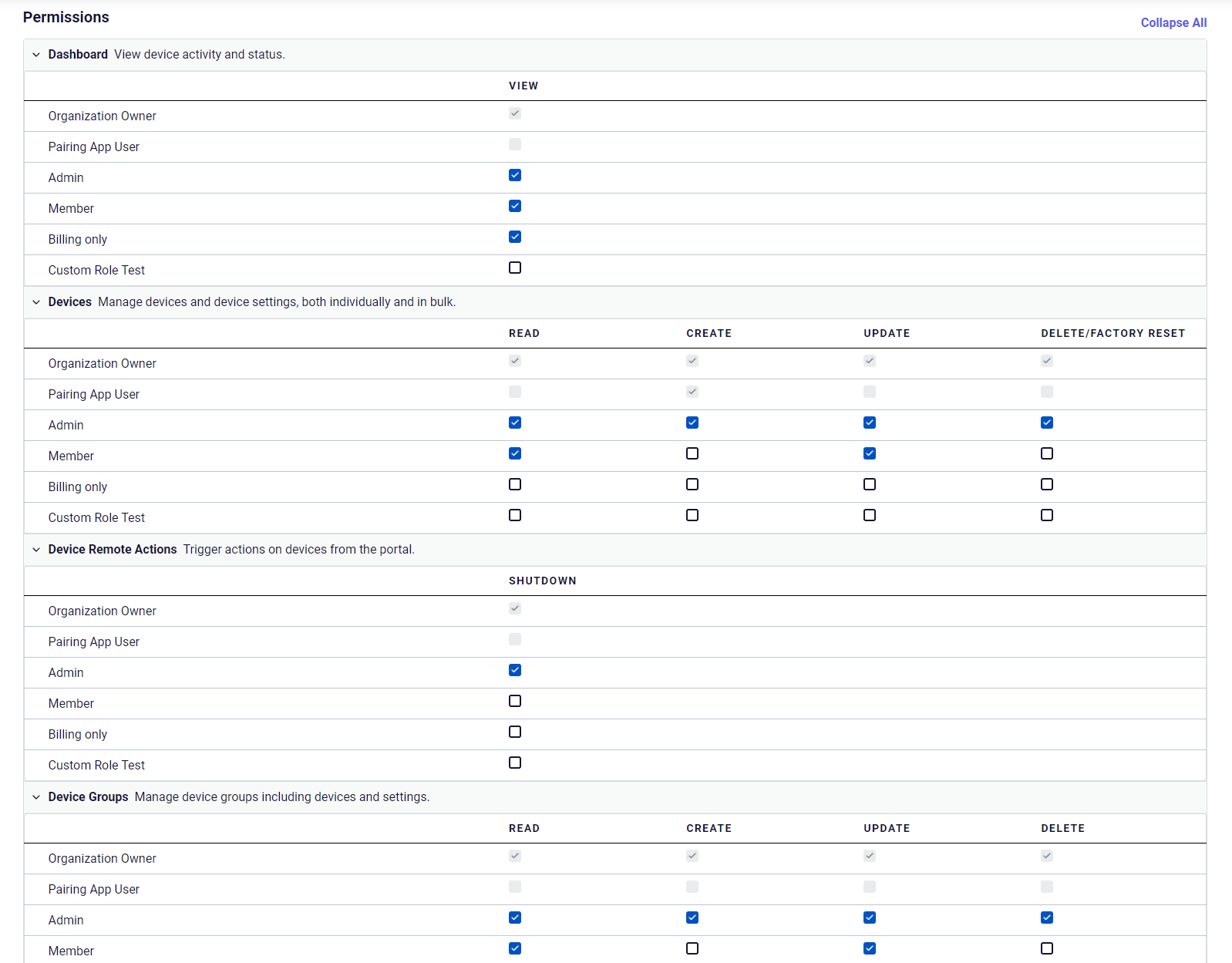 Host content on S3 or S3 compatible storage bucket
When creating an organization, isolate your content from other content on the platform by connecting your own S3 or S3 compatible storage bucket.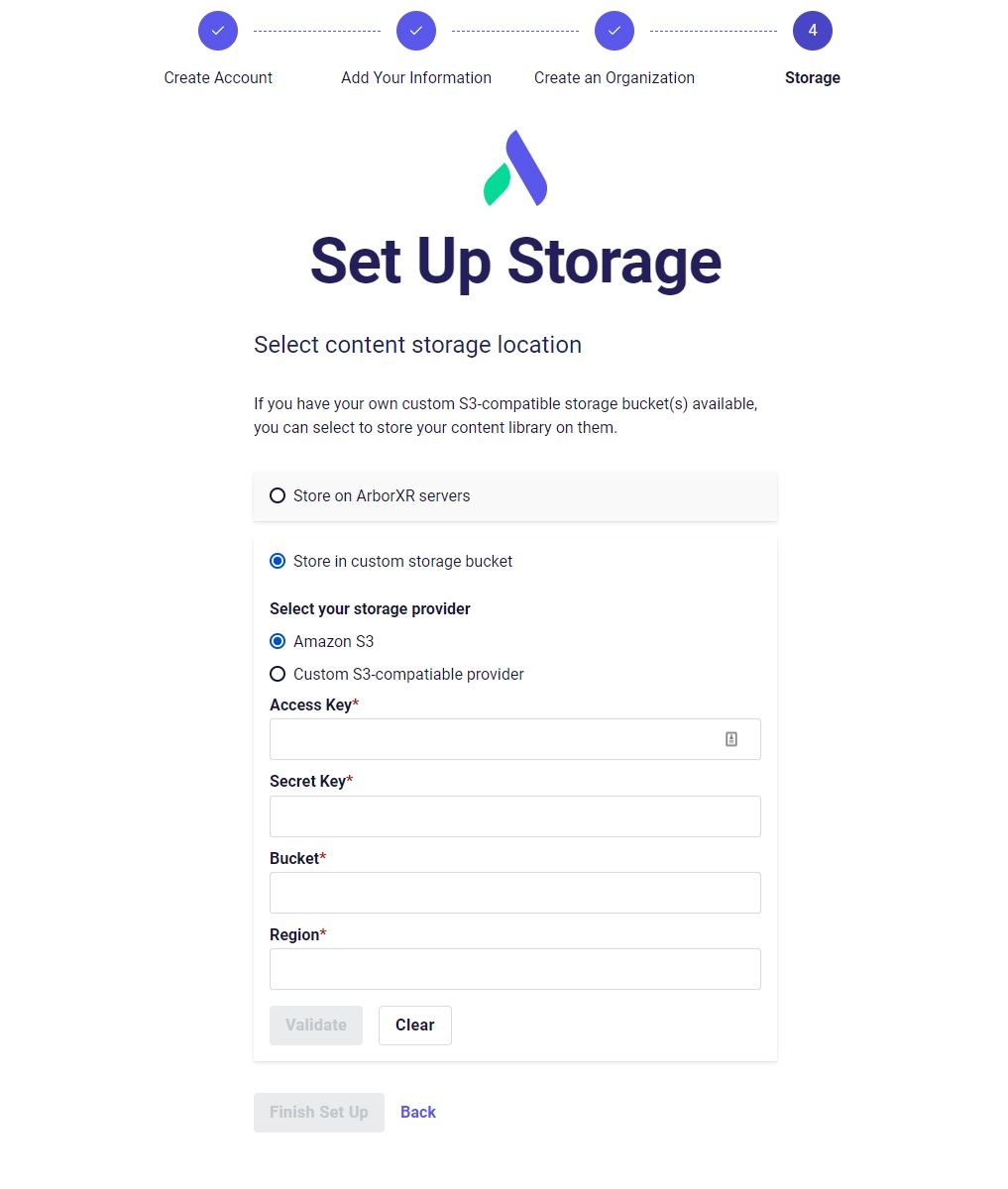 Miscellaneous product improvements
1. Device groups index page
View and search for all device groups via the device groups index page. To access this page navigate to All (under Devices) then tab over to Groups.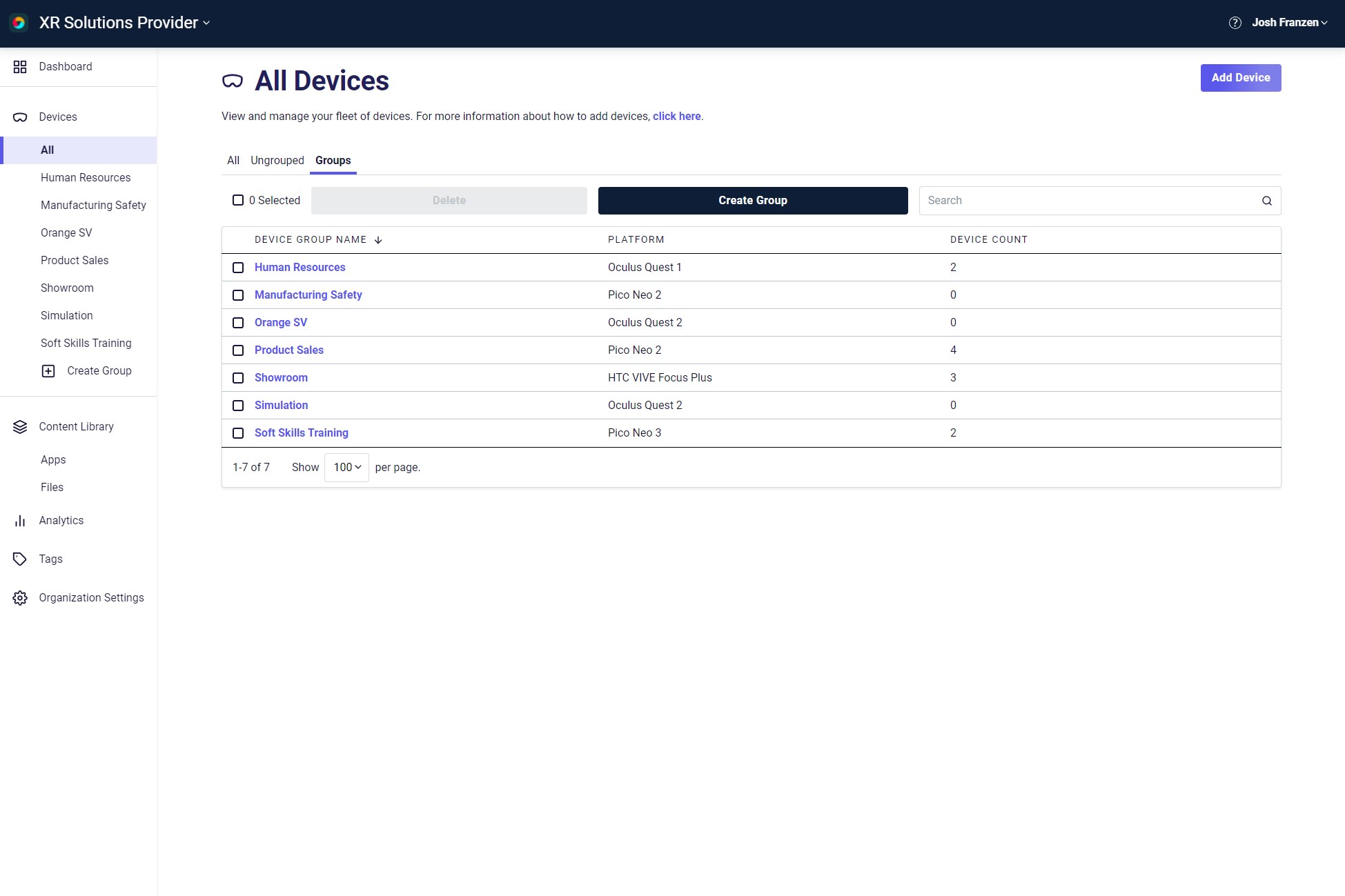 2. Deploy & update apps by version from the app index page
Deploy or update an app version across multiple device groups simulataneously. Select one or more apps then click Add to Groups. This will open a modal from which you can select the app version and select one, multiple, or all device groups to deploy to.