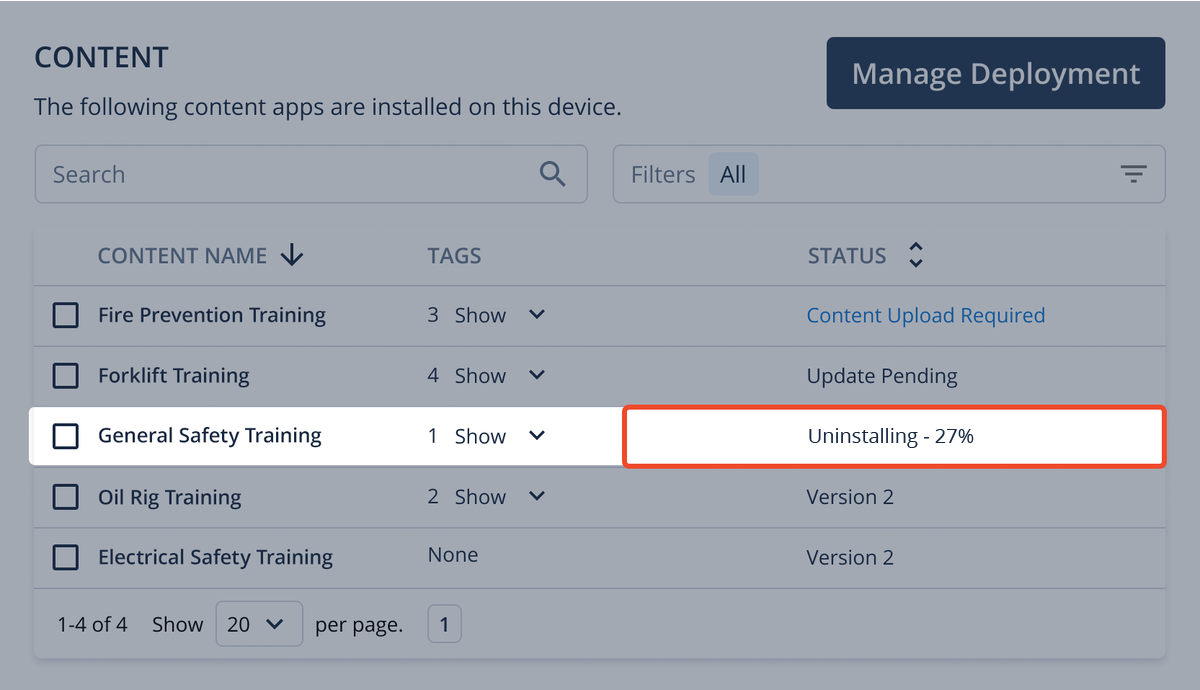 DATE:

AUTHOR:

The ArborXR product team
Content Uninstall Progress
DATE:
AUTHOR: The ArborXR product team
Added functionality to ArborXR to increase visibility into the status of your content. Content apps queued for uninstall will continue to show in the tables within the Device and Content App details pages until the content app is successfully uninstalled. The Status column in these tables will show the following real time messages: Uninstall Pending, Uninstall Acknowledged and Uninstall %.
Once uninstalled the row representing the content app will disappear.
Have a suggestion or feature request?
Send us a note at [email protected].